Status
Recipe status is an important element in Cookery, as it controls which users are able to manipulate recipe information and indicates progress points during recipe development. There are four statuses to choose from:

Test: this recipe is new and/or still being developed and tested

Double Check: testing is complete - recipe is now being edited and revised for completion

Ready for Edit: recipe is ready for administrators to review and edit as needed

Final Version: recipe has been thoroughly tested, edited, and all required elements to place the recipe online have been met. Recipes must be placed under final version before they can be published and accessed by the Beef API.

To see a recipe's current status, look in the recipe header above the title or click the "Status" button in the upper right.By default, every new recipe will be placed under "Test" status. This status is designed to allow most users to edit anything about the recipe, as well as conduct Testing.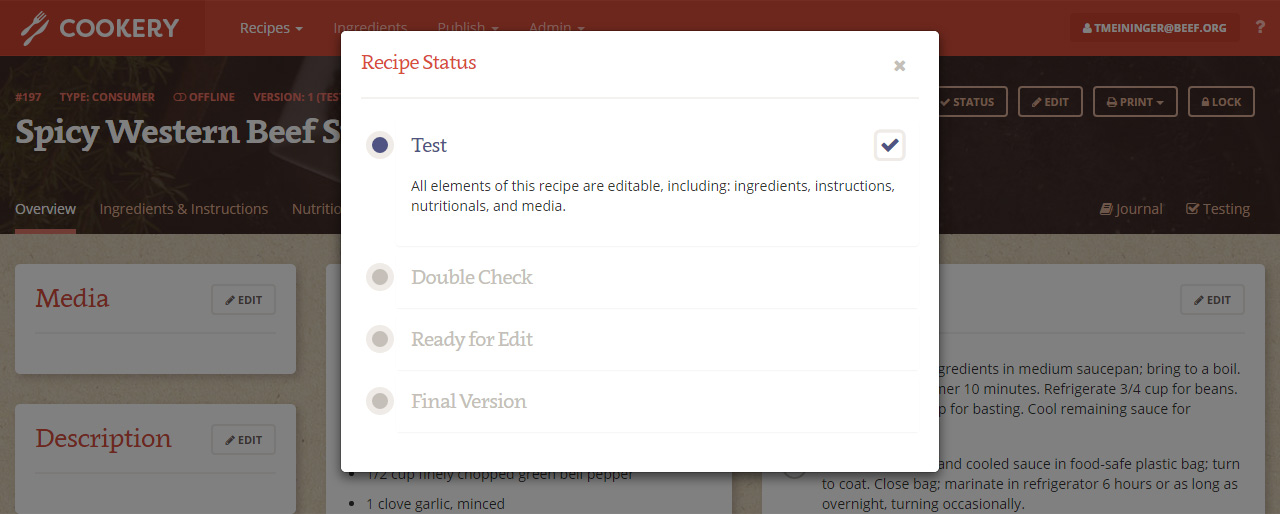 The status modal displays the current status with a colored bullet and check mark to the right of the status title. You can click any of the other status titles to see their requirements and switch between them.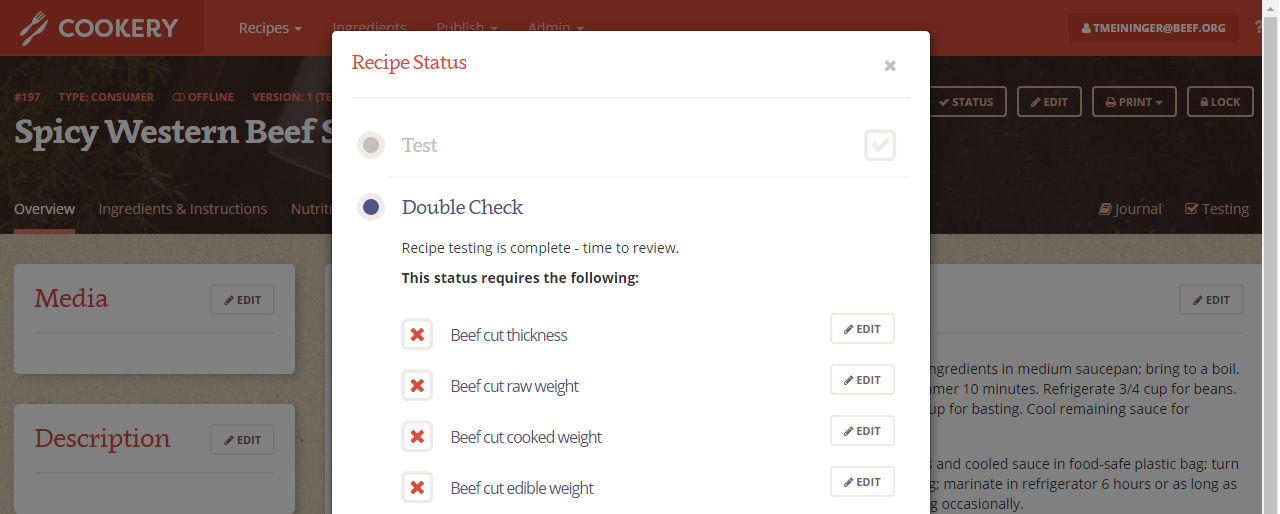 If any requirements for a recipe status are missing, they will each be displayed with an "Edit" button. These buttons will take you directly to the correct forms to complete pieces of information. You can only switch to a recipe status once all the requirements are complete.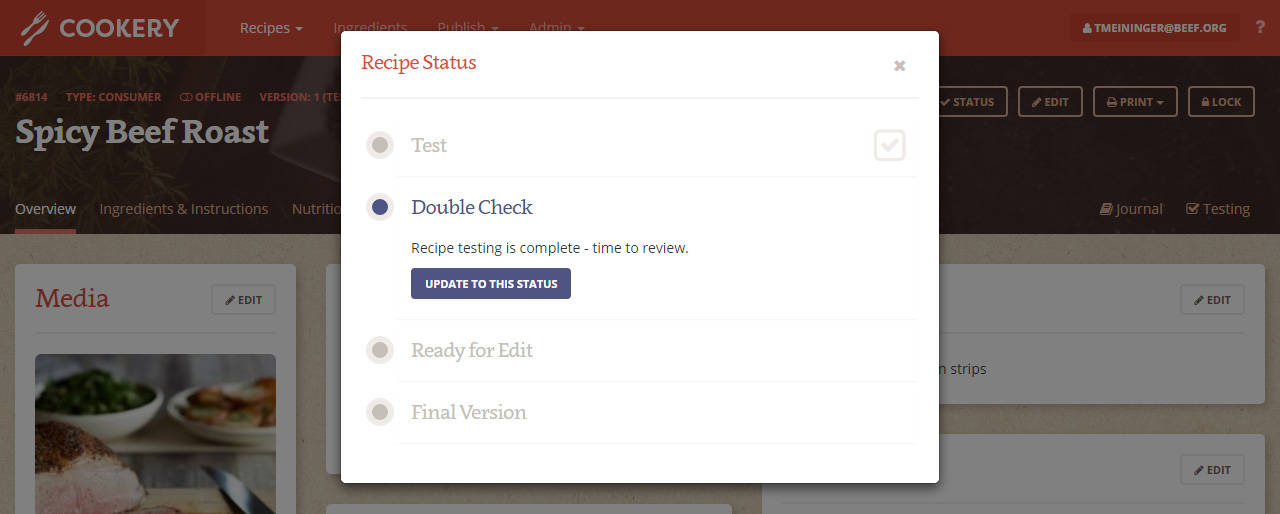 When a recipe has been thoroughly tested, edited, and reviewed, it will be ready for Final Version. This status not only restricts the recipe from being edited, but displays controls to publish or un-publish the recipe from the API.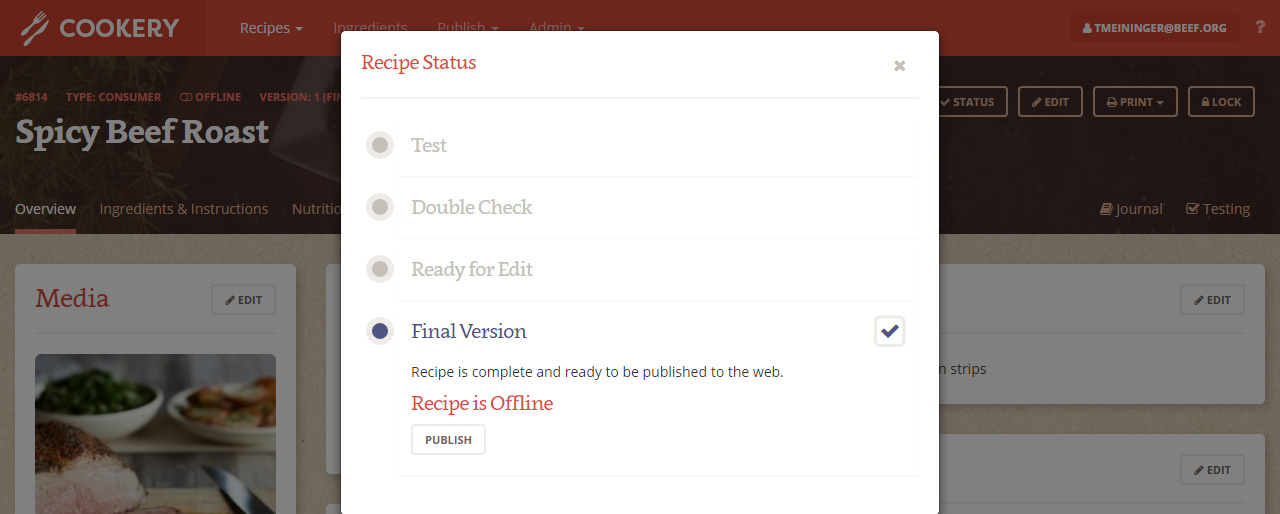 Note: details in a recipe can be changed after being placed in Final Version, but only if the recipe is:
Un-published (offline)
Switched back to the appropriate status, (such as Ready for Edit)