Recipe Section
Brands
Ovens
Projects
Recipe Testers

Use the Brands section under the Admin panel to administrate Brands.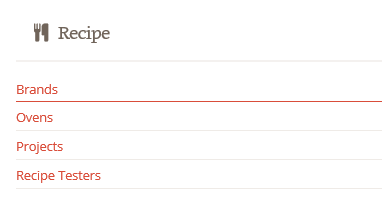 To create a new Brand click on + Add Brand.

Add content to the name field and Save.

Ovens
Ovens can be administrated from the Admin panel.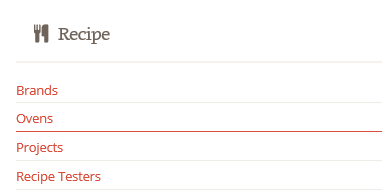 Projects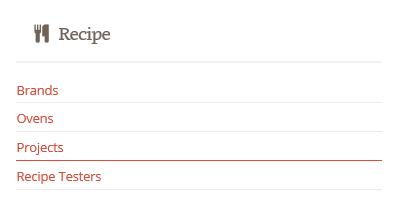 Recipe Testers
Recipe Testers can be managed from the Admin panel.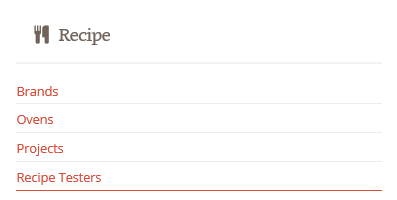 To add a new Recipe Tester, click on the + Add Recipe Tester button.

Fill in the Recipe Tester form - Name, Email, Phone and Save.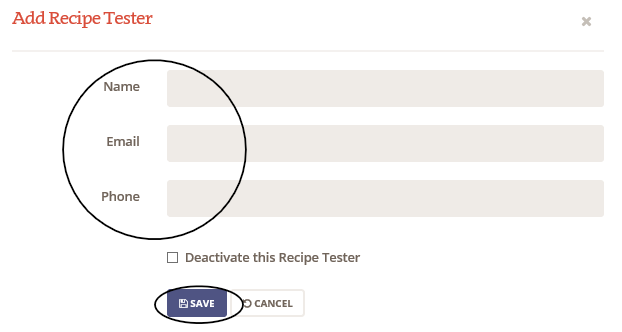 Related recipes can be viewed by clicking on the fork and knife icon.

Recipes will display below. Recipes are clickable to view recipe details.

Recipe Testers can be deactived in two places, the Add form and Edit form.